Professional bench micromotor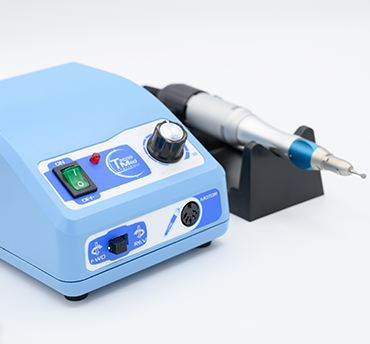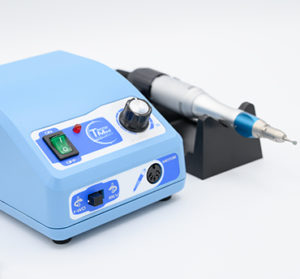 Compactness, reliability, silence and versatility are just some of the features offered by this professional micromotor. It is complete with micromotor handpiece with E-type coupling for connecting straight or contra-angle handpieces. The speed (35,000 rpm) can be controlled via the control unit, with the possibility of reversing the direction of rotation. Maximum safety thanks to the overload protection system. Box dimensions (wxdxh) 115 x 153 x 77 mm. Torque 3,5 N.cm. With pedal and handpiece holder.
Professional handpieces for micromotor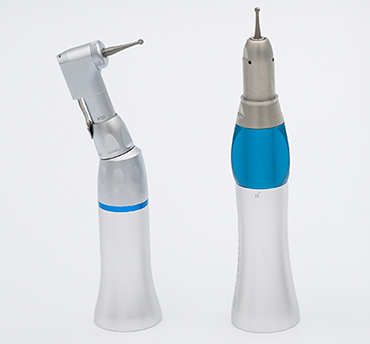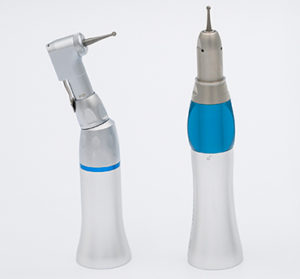 Thanks to the wide range of handpieces, you can choose the ideal solution for every need, adapting the versatility of the instruments to the specific characteristics of the intervention. Added to this are the solidity and balanced lightness of the materials that allow to minimize the acoustic impact emitted. The light and ergonomic handle allows you to bring maximum technical efficiency to the highest quality standards. All handpieces, autoclavable, are certified and guaranteed.