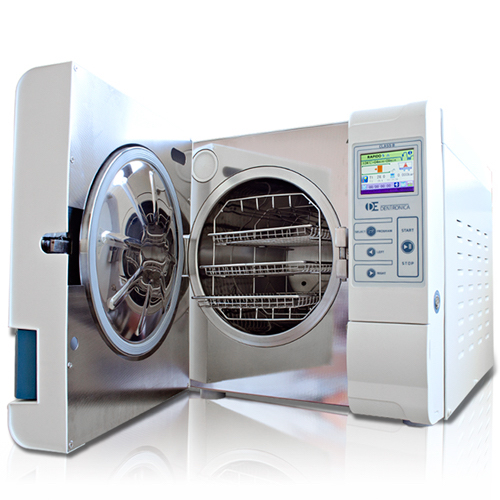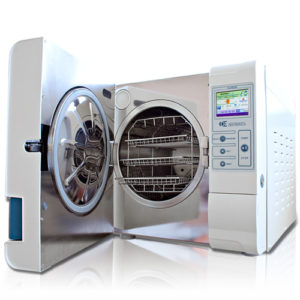 The Ecate is a class B autoclave and conforms fully to European standards. Thanks to its partial vacuum system, the Ecate can sterilise and destroy bacterial charges effectively even inside cavities. Bowie & Dick, Helix and Vacuum test programs ensure that these autoclaves conform to the latest applicable standards. The Ecate is equipped with a high-speed microprocessor to control all sterilisation processes, monitor temperature and pressure inside the chamber and ensure that all cycles achieve effective sterilisation. It is particularly easy to use thanks to six programs. An LCD color displays the selected cycle and its progress. An autodiagnostic system with virtually zero margin for error detects any malfunctions, halts the cycle and warns the operator in the event of a sterilisation failure. The autoclave even has a rapid cycle that can sterilise instruments safely in just 27 minutes if they are needed quickly. The latest technology makes the Ecate autoclave totally reliable in all situations and enables it to deliver sterile, dry and ready to use instruments in the shortest of times.
DIGICLEAN Ultrasonic Cleaners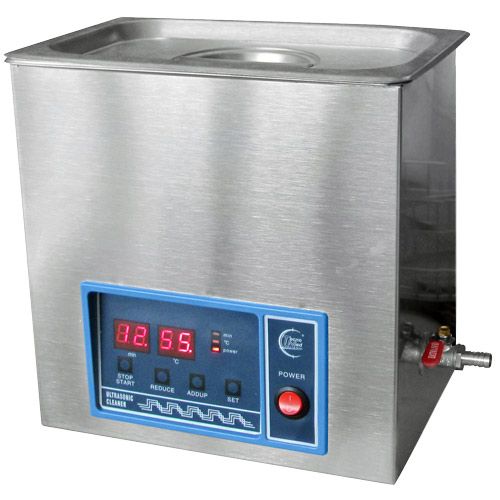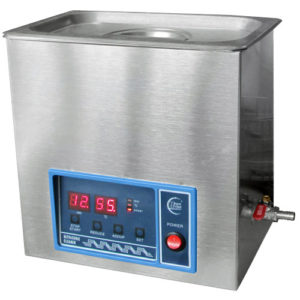 Ultrasonic cleaners offer technically advanced but economical cleaning. Our Digiclean cleaners generate high power ultrasound that combines with the action of a disinfectant- detergent to guarantee rapid and effective cleaning and to remove dirt even from otherwise inaccessible parts. These cleaners are made entirely from scratch-proof stainless steel for long lasting resistance to corrosion and wear. Digiclean are available in 3 different capacities: 3 liters, 5 liters and 10 liters.
TERMOSEAL 300 Sealing Machine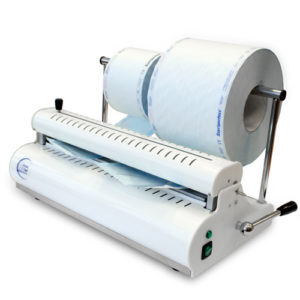 The Termoseal 300 features a revolutionary system. The sealing element (a virtually indestructible aluminium bar) is heated by one internal element that maintains a constant user-adjustable temperature. This new technology lets you make seal after seal without having to wait, and makes the Termoseal 300 up to three times more reliable than an old type sealer.