The cuspidor (or spittoon) is now an outdated element in dentistry, especially for those operating units found within a surgical context. Even if the unit is equipped with a removable cuspidor, it is preferable to use the suction funnel system: initially used in the United States (where it has replaced the cuspidor), the sterilisable or disposable funnel connected to a suction tube offers numerous advantages.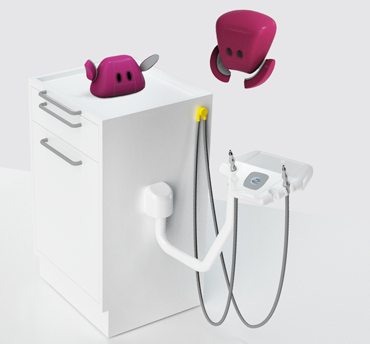 Doing away with the cuspidor is a small change that contributes to maintaining a high-level of work quality, safety and hygiene in the dental practice or operating room. 
In keeping with this philosophy of innovation, Tecnomed has designed the Aspiserve mobile unit: Aspiserve is the perfect solution for dental operating units within a surgical context, where the focus on reducing the overall bacterial load within the entire space is one of the top requirements.