TECNOTOUCH: PC with Medical Mains Adapter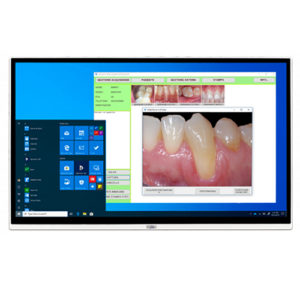 Computer equipment for viewing medical images must be advanced enough to display faithful graph-ics and realistic colours. Our touch screen PC with IEC 60601 medical class power supply are de-signed to meet a wide range of needs, and are especially suitable for displaying top quality images. This device is easy to install and – an indispensable prerequisite for any medical environment – easy to sanitise too The most important characteristics of this all-in-one medical PC from Tecnomed Italia are its multimedia functionality and its touch screen interface.
Monitor & Intraoral Camera Solution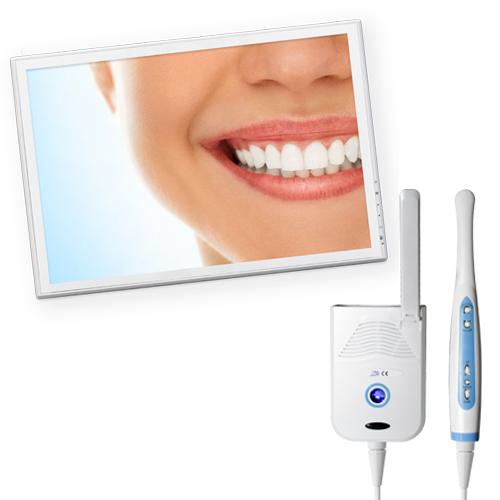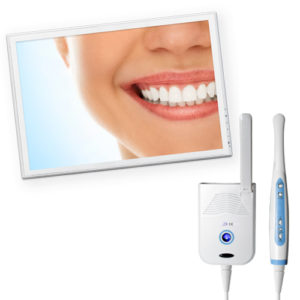 If you want a simple, economical but professional solution, we propose the Visiomed medical monitor solution with Tecnocam camera. The Tecnocam digital intraoral camera is lightweight, easy to use, and incorporates a 6 LED light source. The handpiece comes with a compact docking station that can even be housed inside your dental unit. An autofocus function means that you do not need two hands to take images. The images are displayed in the monitor by connecting it to the camera control unit with the supplied VGA cable. The transfer of images from the control unit to the PC, instead, is wireless: through a simple WiFi configuration, the images are displayed on the PC. Tecnomed Italia's slim-line monitors feature high luminosity LCD screens. They are impermeable and dust resistant. These monitors are designed for superb performance with both colour and greyscale images.
Sono disponibili con e senza alimentatore medicale. The monitors are aveible with or without medical mains adapter.
Visiomed main advantages​