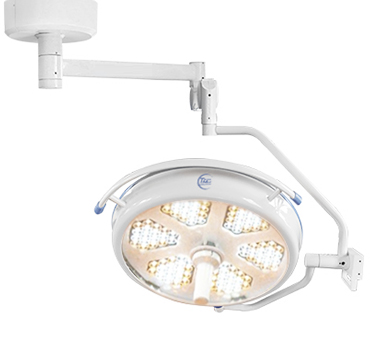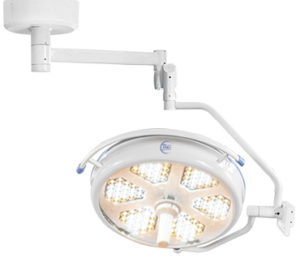 Our SURGICAL multiLED surgical lights offer excellent illumination for all dental and non-dental surgical needs.
The functional and linear design, combined with a lightweight structure, make for unrivalled easy-to-handle lights.The suspension system with balanced articulated arm with 6 joints allows stable and precise positioning. The SURGICAL multiLED models are equipped with a colour temperature compensation technology ranging from 3300 K° to 5000 K° and manual adjustment of the light intensity using the control panel.They are also equipped with the "Endo mode" function; that is the support light for endoscopy operations offering light intensity and colour temperature selection.
The intensity can easily be seen on the v-meter bar located on the control panel.
The total reflection optical system is made with CAD/CAM technology, its illumination depth is up to 1300 mm.