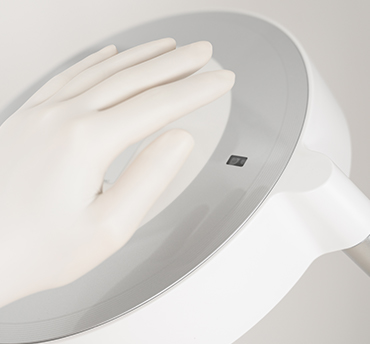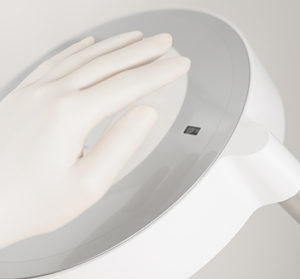 Esa Line is therefore mounted as a classic dental light on the ceiling or on a stand. It offers a criss-cross system of 6 or 12 LED technology light beams that cover an 80×180 mm light spot.Its brightness is higher than other similar lights and adapts to any treatment thanks to the adjustable light intensity from 8,000 to 60,000 Lux (up to 120,000 lux in the 2-head version).
The sensor, positioned near the handle, lets you turn on, turn off and adjust the intensity of the light without touching the light itself, making it both practical and hygienic.
The handle can be detached and sterilised in an autoclave at 135° for quick and effective cleaning.
Custom set-up
On the ceiling or on the unit?Single or double head?With or without video camera?
You can choose your ideal set-up. The 35mm pin allows the Esa Line to be fitted on the posts of the most popular dental units and is compatible with Tecnomed's proposed ceiling mounting.You can choose the length of the pole according to the height of the ceiling and, in the case of a double head, add the appropriate clamp.
Common features of ESA LINE lights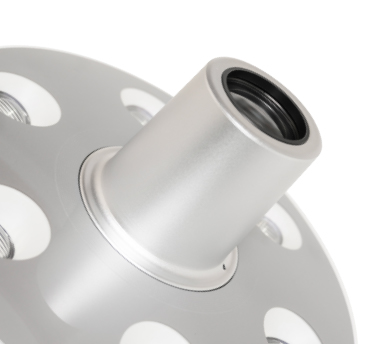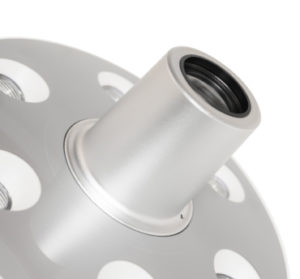 The quality of work depends entirely on being able to see even the minutest of detail in the operating area.
Esacam lets you do that. It looks like a traditional operating light but has a built-in Full HD video camera with a 30x optical zoom and autofocus.This means optimal vision that allows you to view and zoom in on the operating area so as to highlight details that are difficult to see with the naked eye.In this way, the professional's abilities are amplified and, last but not least, visual fatigue is also prevented.
Thanks to the HDMI output it is possible to connect different devices depending how you want to utilise the images: view, record, project, share, and stream.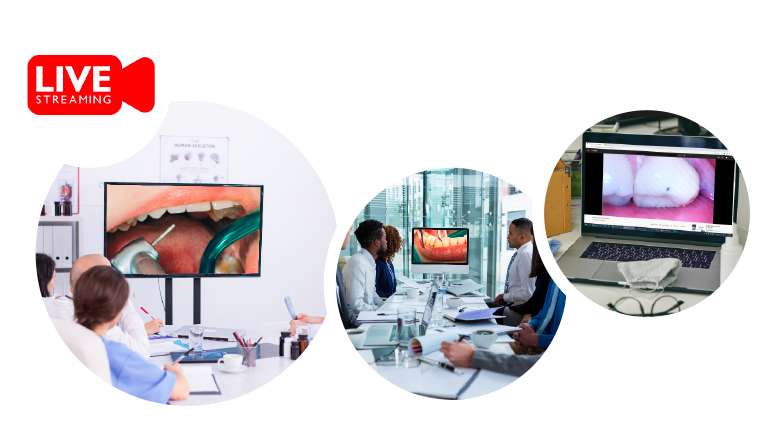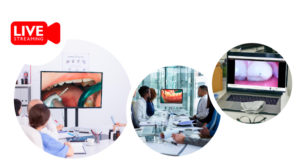 Here are some set-up ideas designed to expand your possibilities.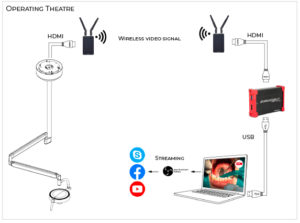 Here is an example set-up so you can see for yourself the potential we are talking about.With this setting it is possible to operate by sending the video signal in real time (with wireless technology) to a laptop that offers the possibility of streaming: now we can show the live video online to whomever we want.In this case, as no cable running is required, it is not necessary to carry out any masonry work besides that of installing the light itself.
Esacam also proves to be an extremely useful tool in teaching, for conferences and congresses: it lets you give presentations, document, show, demonstrate practical exercises and clinical decisions.